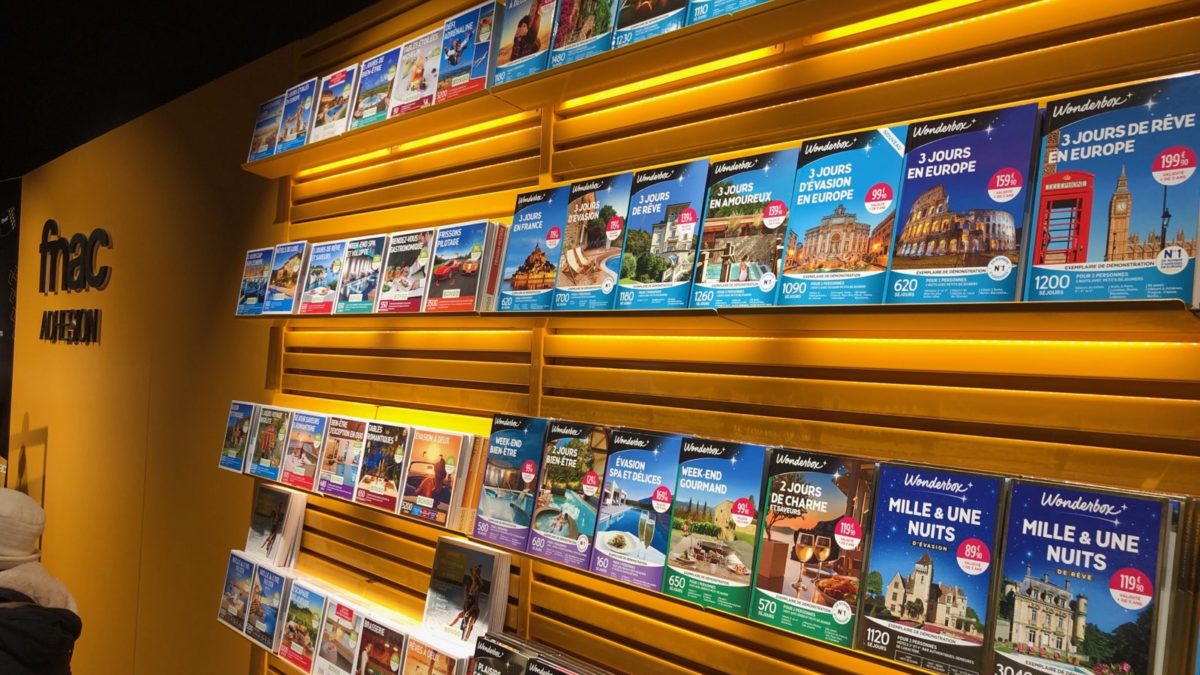 Increase your sales through merchandising
Today, simply offering your products is no longer enough. And your sales pitches are not convincing enough. You have to attract customers in other ways … Merchandising helps you in that sense.
But what exactly is merchandising?
To optimize your shelf performance , it is necessary to ensure a good visibility for your products: merchandising is the essential management tool for enhancing a product in order increase your sales level. It will allow you to achieve a return of investment for your promotional campaigns – in line with your planograms. In short, effective merchandising should make you want to buy your product.
What is the point of merchandising?
Here are the main objectives that merchandising meets:
Stand out from the competition, thanks to a different and adapted arrangement of your products;
Promote the attractiveness of your department through the dramatization of your products (POS, decor, universe, shopping atmosphere, colors, light …);
Increase your sales and the profitability of your products thanks to their development
Update your planograms.
Merchandising tools
With the evolution of purchasing behaviors, merchandising is no longer limited to 5B (the right product, in the right place, at the right time, at the right price, in the right quantity): the consumer is looking for a store experience , an atmosphere of purchase. This triggering of the act of purchase can be done by different means:
The furniture  : The choice of furniture for the layout of the point of sale or department creates a convivial and attractive shopping universe for the consumer and will influence his buying act
The Advertising on Point of Sale: necessary for the development of your products, it will promote an universe conducive to triggering an act of purchase.
The signage  : it allows to guide the consumer but also to optimize the image of your brand.
The least obvious in all of this? Merchandising must constantly adapt to the events and needs of your customers – this is the first thing we learn to our CD Pub merchandisers elsewhere. They are autonomous and take over on a daily basis from your sales teams, but above all they are constantly recovering in order to guarantee that your shelves are coherent with your merchandising plans and your negotiated conditions (you can take a tour here to find out more).
Case study: merchandising in the grocery department
There's nothing like a bit of practicality to illustrate our point about merchandising! Recently we have launched a promotional campaign in the south of Luxembourg for a major player in the grocery sector.
Goals
💡 Deployment in ten Luxembourg stores
💡 Timing: 1 week
💡 Assembly and filling: 7 pallets / 6 box / 2 blisters / 1 display / 1 central island
💡 Compliance with planograms, direction of traffic, POS…
Means
💪 Selection and brief of the merchandising team
💪 Support and advice
💪 Photo report to ensure a good follow-up of the operation (various remarks, areas for improvement, timing, etc.)
Results
⭐ 100% of the points of sale covered
⭐ 100% of displays installed
⭐ Dramatization with boxes, TG and islets
⭐ Operation validated by the store and the brand
You are now ready to boost your turnover thanks to merchandising! And if you need a professional to support you in your success,  let us know.
Benjamin
My name is Benjamin Kleinhentz, and I'm the communications manager for CD Pub. A question ? Here is my email: benjamin@cdpub.lu