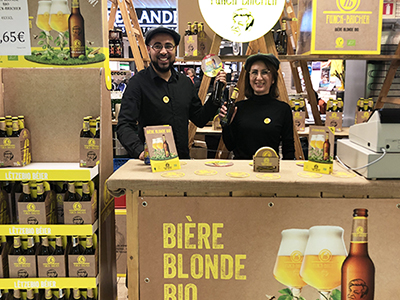 COMMERCIAL ANIMATORS & DEMONSTRATORS (W/M)
True ambassador of a brand during promotional campaigns (Big Boxes or Specialized Stores), your mission will consist in:
– Introduce a new product by tasting / demonstration
– Develop sales by encouraging consumers to buy
– Represent the brand image
– Adapt the speech and advise clients
You will be trained beforehand on the products of the brand you represent: Food, Cosmetics, High Tech products, Household appliances, Gift boxes etc…
Do you already have professional experience in commercial animation or events?
You are dynamic, rigorous, autonomous. You know how to adapt to any type of situation, any product? You have interpersonal skills and oral fluency?
So go ahead, this job is for you!
Availability: Fridays and Saturdays ideally
This position may be suitable for students.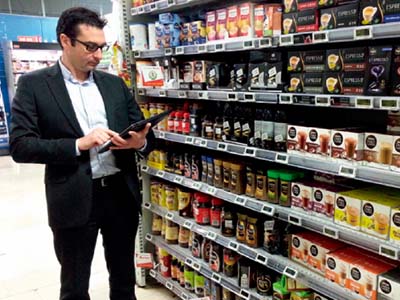 BRAND REPRESENTATIVES / SALES PROMOTERS (W/M)
We recruit sales promoters in order to develop the brands of internationally renowned groups. Your mission will be to ensure the presence and visibility of the products entrusted to a fleet of stores with a certain number of daily visits:
– Ensure the referencing of products
– Manage restocking and product stocks
– Set up promotional operations
– Maintain and / or increase the linear shares
– Carry out quantitative and qualitative reporting of your actions
– Carry out competitive price surveys
– Avoid product shortages
We are looking for rigorous commercial profiles who know how to work in a team as well as independently.
You have experience in sales ? You have already carried out missions in the field of PGC? You're organized, courageous, dynamic with an entrepreneurial spirit?
So go ahead, this job is for you! (License holder B)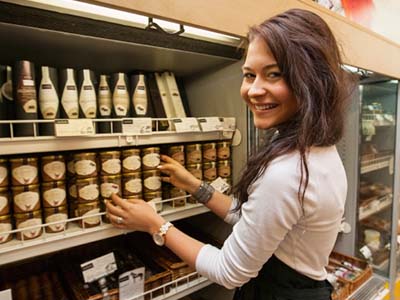 Throughout the year, we recruit merchandisers to optimize the visibility of a brand's products in the various retail chains:
– Shelving, restocking, stock management
– Layout of departments
– Assembly / Disassembly of furniture (TG, islands)
– Installation of POS (Dramatization), markup, sticking
– Price survey / Linear survey
– Store inventory
You have already worked in Retail? You appreciate the well-presented departments, without breaks and where you can easily find their product?
You're autonomous, organized and have a team spirit?
So go ahead, this job is for you!
Availability: Weekdays (it is preferable to have permit B and a vehicle)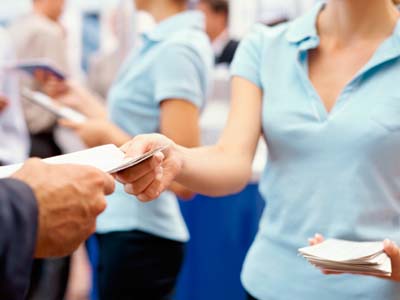 As part of our Street Marketing activity we recruit Promoboys and Promogirls for various missions:
– Distribution of products and / or flyers
– Sampling campaign
– Mobile tour
– Transvestite action
– Pop-up store
– Road drive
You are dynamic, extroverted, motivated and smiling? You like human contact? You aren't afraid to stay up all day?
So go ahead, this job is for you!
This position is ideal for students.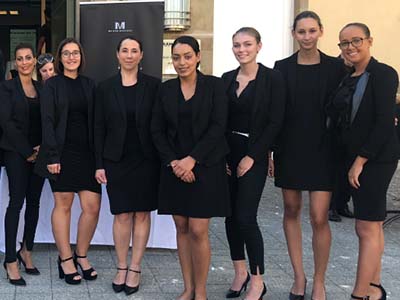 As hosts or hostesses, your main missions will be to welcome, inform and guide day visitors during events, trade fairs, cocktails, seminars, various events …
Additional missions:
– Invitation checks, badge delivery
– Listing score, room placement
– Contact information
– Changing room management
– Telephone reception
– Delivery of gifts or brochures
– Driver and valet services
– Catering service
You have impeccable physical and oral presentation? You have a real sense of service and team spirit? Your ability to listen and analyze, your organization and your reactivity are your best assets?
So go ahead, this job is for you!
You are looking for a CDD, CDI or a freelance job? Join a young and dynamic company in which you will have the opportunity to evolve!
If you wish to join our teams, you have the possibility of submitting a spontaneous application by completing the information below: