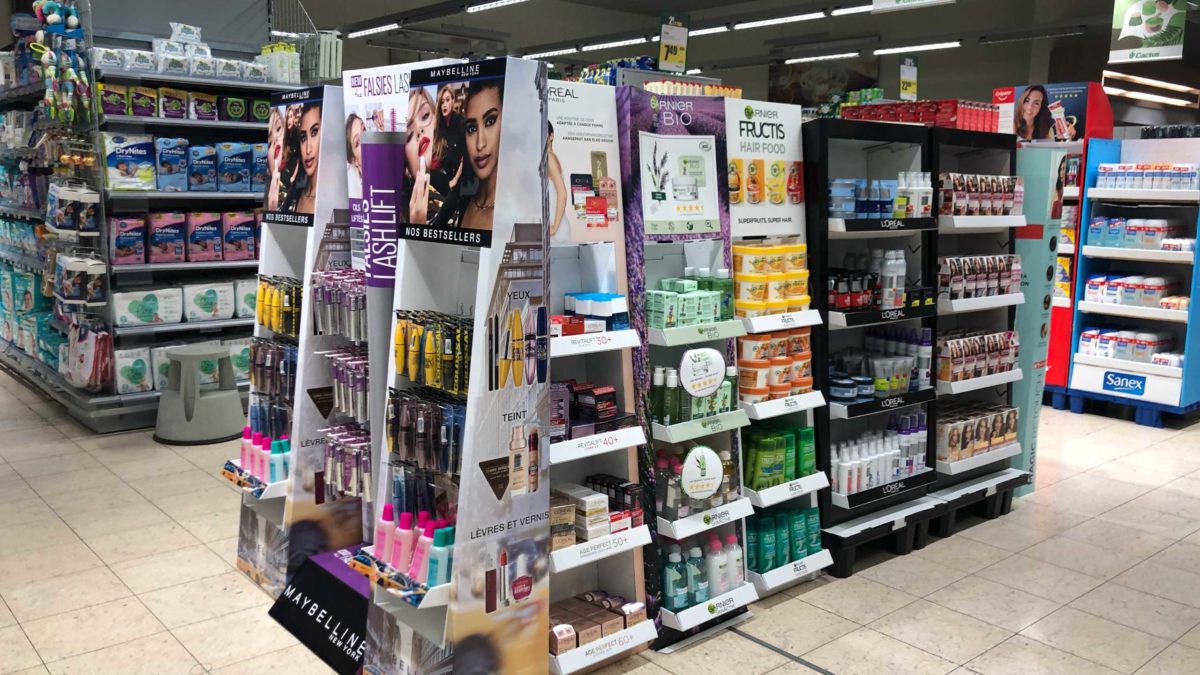 Merchandising : the ideal solution to optimize linear meters and boost sales (Case study of an in-store establishment)
Making your sales area or linear meters profitable is a daily challenge for points of sale and brands.
Merchandising is the ideal solution to achieve this objective because it brings together a set of techniques and tools intended to optimize the assortment of a family's products at the point of sale.
The end goal is to make it easy for the consumer to find the product they are looking for and generate impulse buying.
The 5B rule
Merchandising must be able to meet the 5B rule :
Note that with the evolution of purchasing behavior, and the search for experience, emotions in store by the consumer … ( experience shopper ) it will also be judicious to play on the 5 senses of the consumer through different means : furniture, POS, signage, odors, lighting… in short, create a real shopping atmosphere for consumers !
CD PUB Merchandising
CD PUB has structured its organization and its teams to be able to respond effectively to your merchandising needs :
one-off or permanent , simultaneous or staggered merchandising interventions
department merchandising (for a brand) or brand merchandising (central purchasing)
dedicated team of merchandisers or à la carte mission
local or national missions
To meet the challenges of merchandising and in particular to make profitable its sales area or its shelf area, CD PUB offers several services :
✅ Shelf implantation / relocation – Why? => Update planograms, respect seasonality, integrate new products, encourage impulse buying …
✅ Department restocking – Why? => Shelving and facing, inventory management, ordering …
✅ Store inventory – Why? => know the product performance (sales), optimize its orders, strengthen its pricing strategy, enhance its stock of goods …
✅ Store price statement – Why? => improve its price image, redefine its offer, improve its margins, gain in competitiveness …
✅ POS installation – Why? => Theatricalization, assembly and disassembly of furniture (TG, islands), sticking-markup …
You can take a tour here to find out more about our merchandising actions.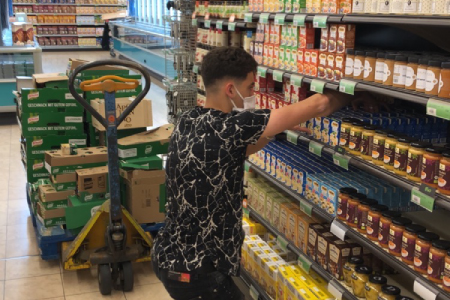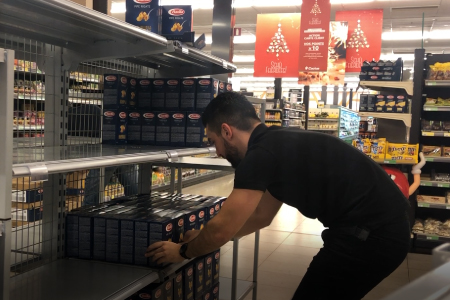 Case study: (re) implantation of products from the "Vahiné" range
Let us take a concrete case of relocating a department in a store.
During July, our partner called on our teams of merchandisers to relocate products from the "Vahiné" range on the shelves in the Auchan Kirchberg store in Luxembourg.
Goals
💡 Timing: 6 hours
💡 Respect of the customer merchandising plan
💡 Integration of products from the Auchan brand (Private label)
Means
💪 Merchandisers : 2
💪 Merchandising plan provided by the brand ( planogram )
💪 Material: Furniture + specific "Vahiné" POS (Highlighting of products)
💪 Linear on the ground: 3 x 1.30 m
💪 Number of levels: 7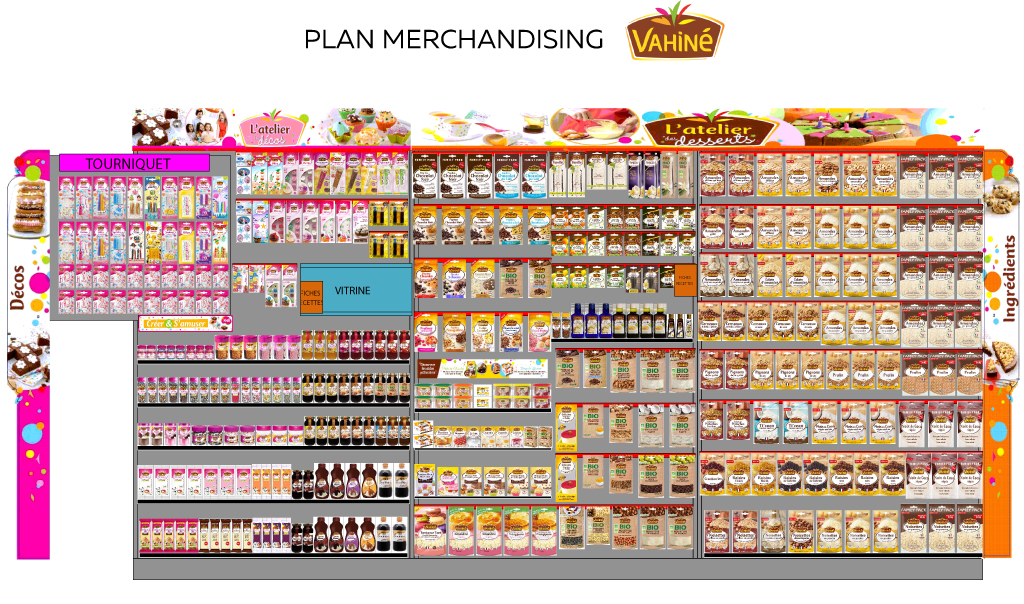 Process
👍 Unloading of the shelf + product sampling (constitution of the implantation skeleton)
👍 Dismantling of the existing shelving
👍 Installation of specific "Vahiné" furniture
👍 Implantation of the products of the range (skeleton)
👍 Shelf filling
👍 Labeling / tagging of products
Résultats
⭐ Merchandising plan respected !
⭐ Integration of Auchan Private Label (Private Label)
⭐ A more readable product offer
⭐ Satisfied partner and store !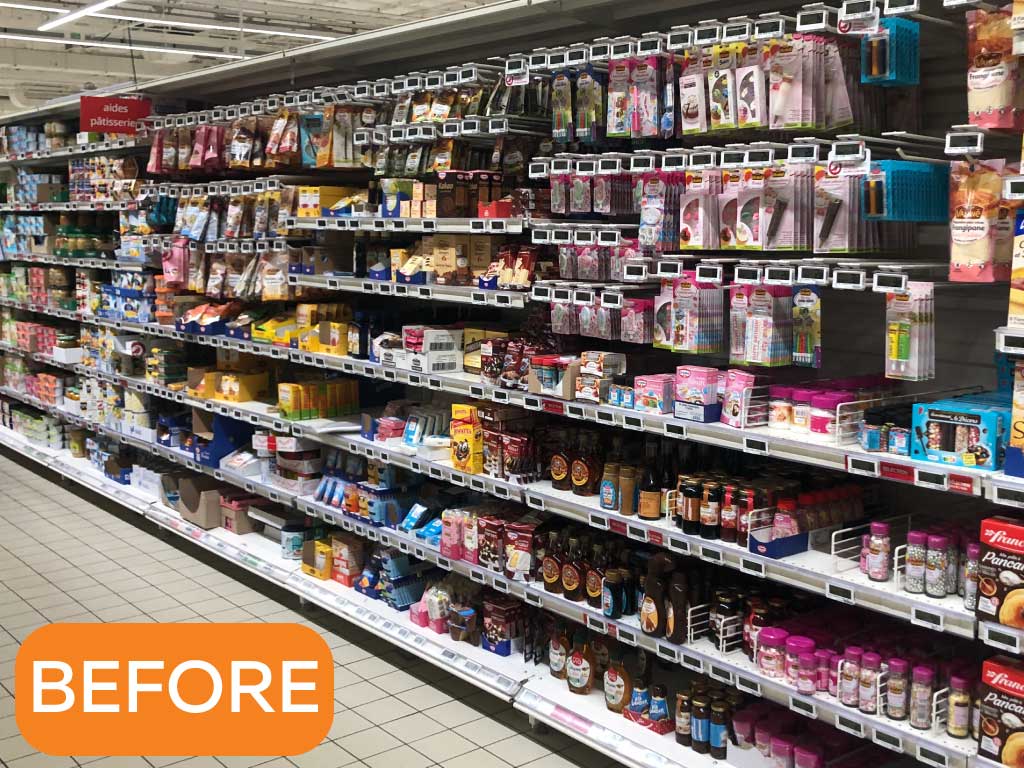 Here you are, you now know what merchandising can bring you (tools, methods, techniques, etc.): increase your "product" sales by optimizing the allocated surface area.
And if you need a professional to accompany you, let us know.
Benjamin
My name is Benjamin Kleinhentz, and I'm the communications manager for CD Pub. A question ? Here is my email: benjamin@cdpub.lu