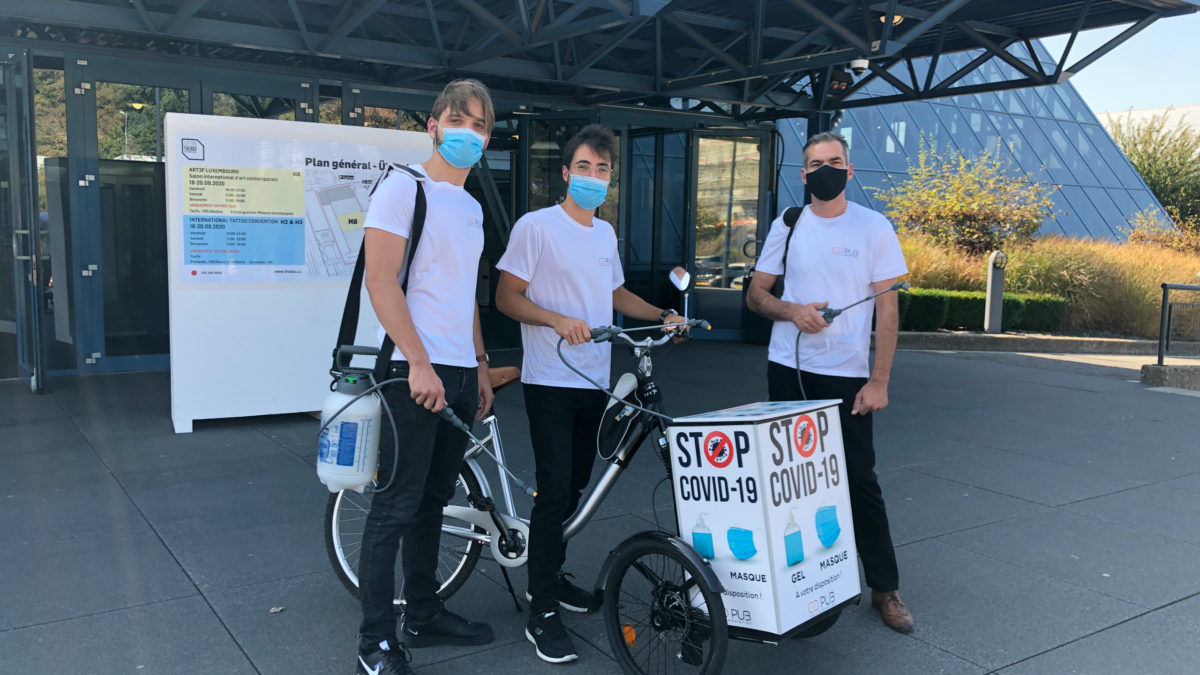 "Hygiene – Safety" Hostesses and hosts : CD PUB supports you in preventing barrier gestures !
Since the Covid-19 health crisis, companies have had to adapt their way of working , their organization, to comply with new health standards in order to guarantee the safety of customers or visitors and above all to reassure them.
It is a matter of public health ! but also brand image ! It is important to convey a responsible corporate image to customers or day visitors. It is the sustainability of the company that is at stake !
Problems ? : How to put in place these rather time-consuming prevention measures? And above all who will ensure compliance with these health measures without disrupting the organization of work in the company ?
To meet these emerging needs and these issues, CD PUB has expanded its "Hostesses & Hosts" offer with the establishment of new profiles / positions dedicated to compliance with health and safety rules to support and relieve professionals in their daily lives.
CD PUB commitments
Hostesses and receptionists are particularly exposed because they are in contact with a large number of people, so it is essential that they themselves be protected and made aware of barrier gestures to prevent them from carrying the disease.
This is why each CD PUB hostess or host has their Safety Kit : hydroalcoholic gel – masks – gloves – disinfectant wipes.
The attitude and behavior must also be adapted in this particular context: diplomatic, courteous, reassuring but firm, these are the qualities required of our hostesses and hosts.
Before each mission or public event , a briefing is carried out with the teams :
reminder of everyone's role
dress code : outfits and equipment bearing the image of CD PUB for better identification
stock check : gel, masks
locating the premises, the environment to become familiar with the directions of movement.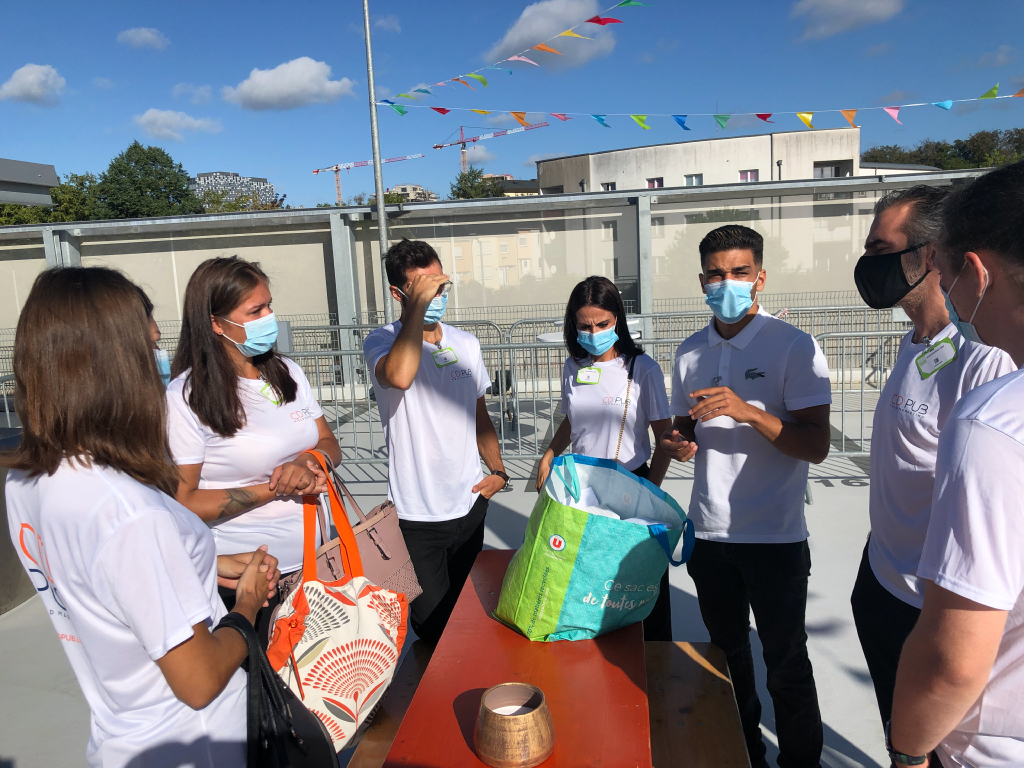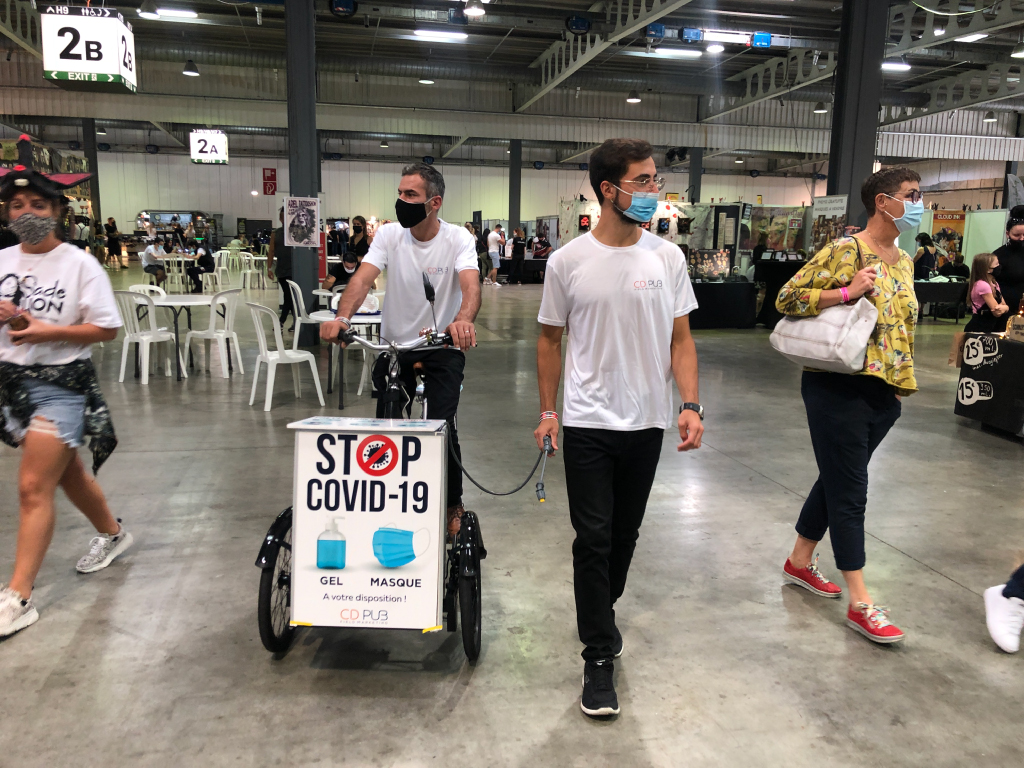 CD PUB offer
The "Health and Safety" service set up by CD PUB brings together several profiles / professions to meet your different needs :
💪 Maintaining physical distancing : the person will be in charge of maintaining physical distancing (at least 1 meter) using both diplomacy and firmness. Ex: management of queues (supermarkets, fairs, exhibitions, etc.) and limitation of groupings of people during events.
💪 Hand disinfection : posted at the entrance of shops or various events (fairs, shows, exhibitions), the poush-poushteur (yes that's what it is called !), Acts as a barrier between the outside and inside the trade or event, by encouraging people to disinfect their hands with a hydroalcoholic solution.
💪 Distribution of masks : like the distribution of hydroalcoholic gel, the distribution of masks is essential in the event industry for anyone who has forgotten or damaged it.
💪 Surface disinfection : this function consists of disinfecting all surfaces likely to be touched by several people during the day. Ex : caddies / baskets, counters / tables, public transport …
💪 Information on health measures : a person in charge of information such as an information point: reminder of health rules (avoid groupings, physical distancing, respect for the direction of movement, etc.), the provision of protective equipment (gel, masks )…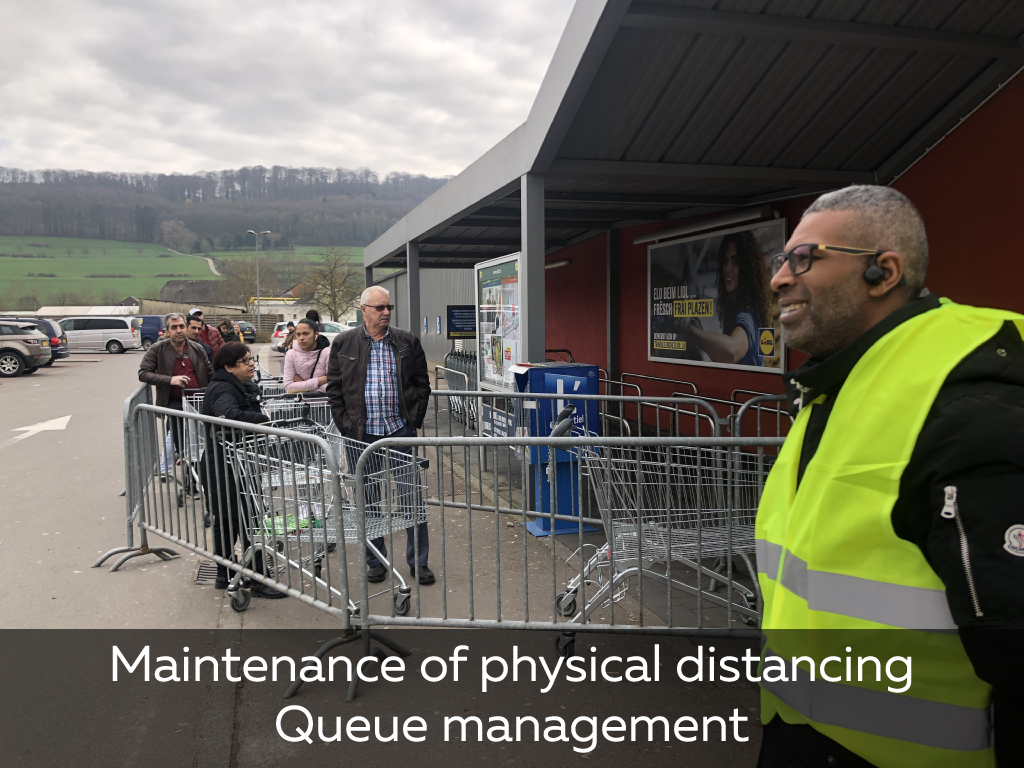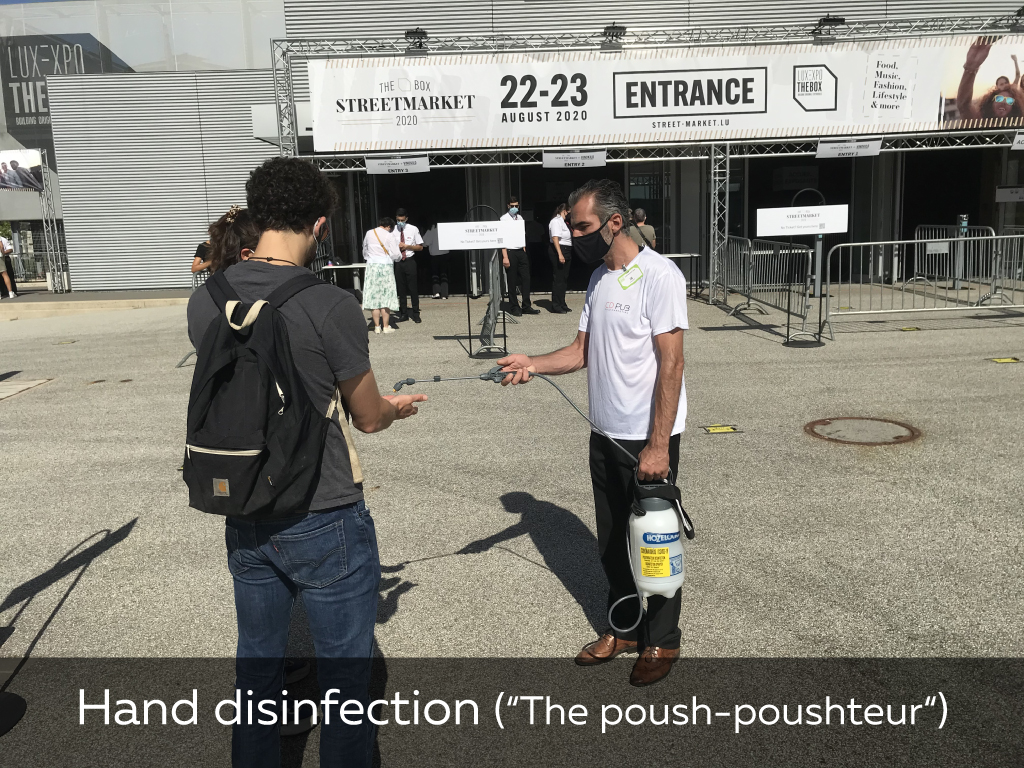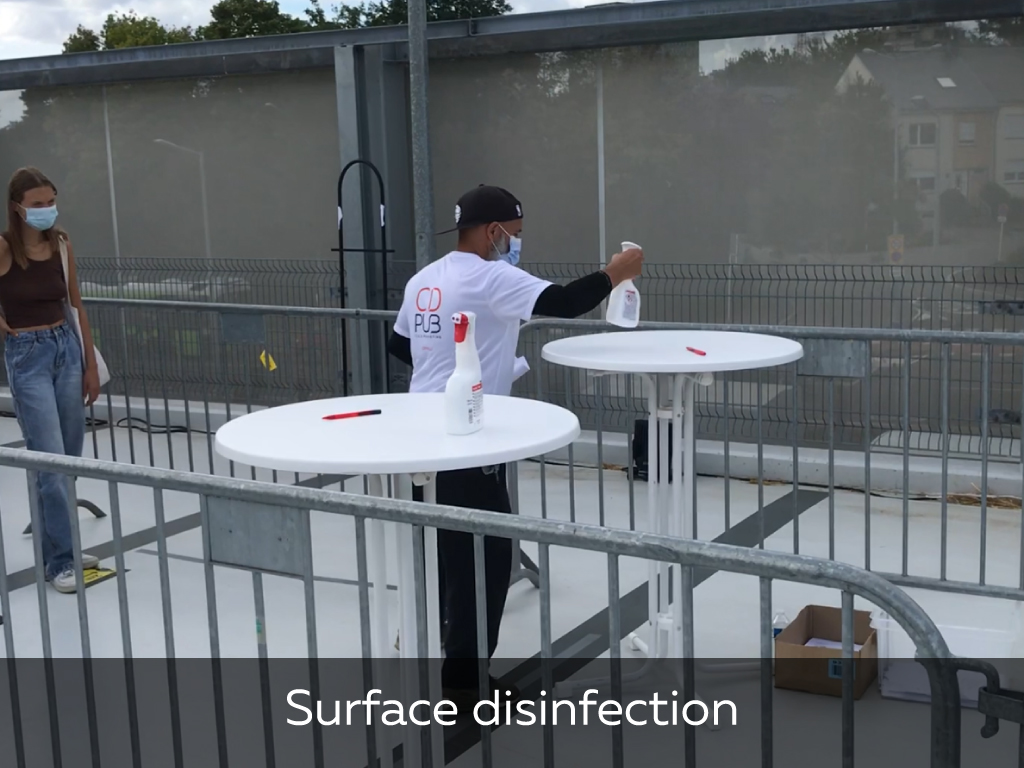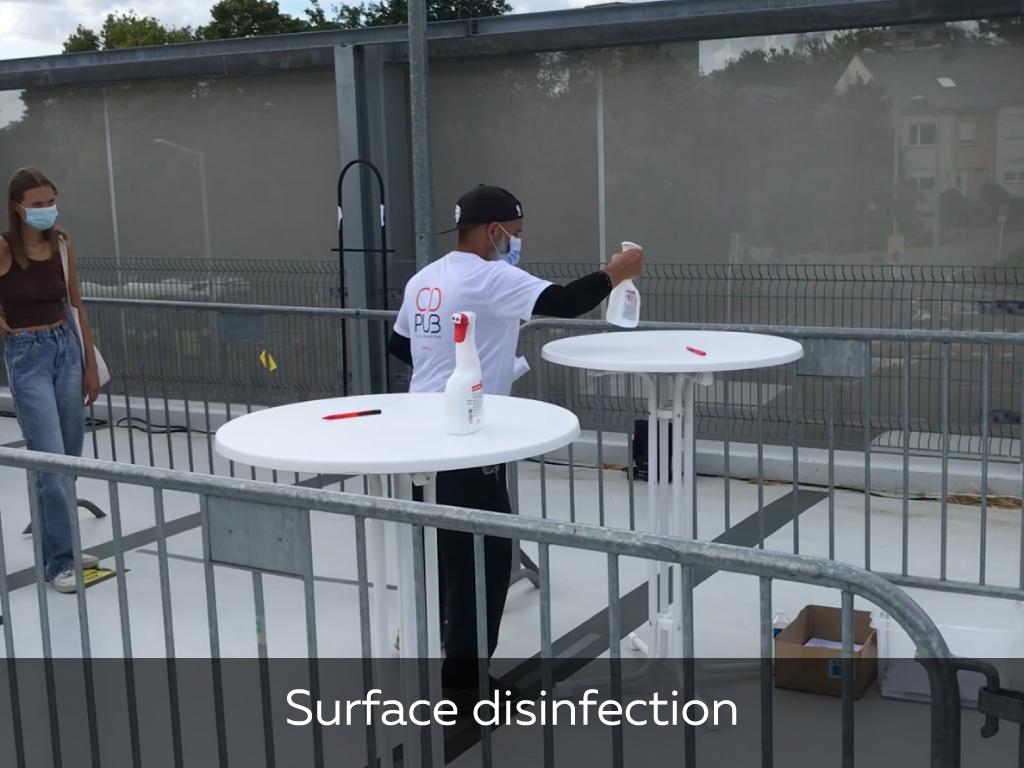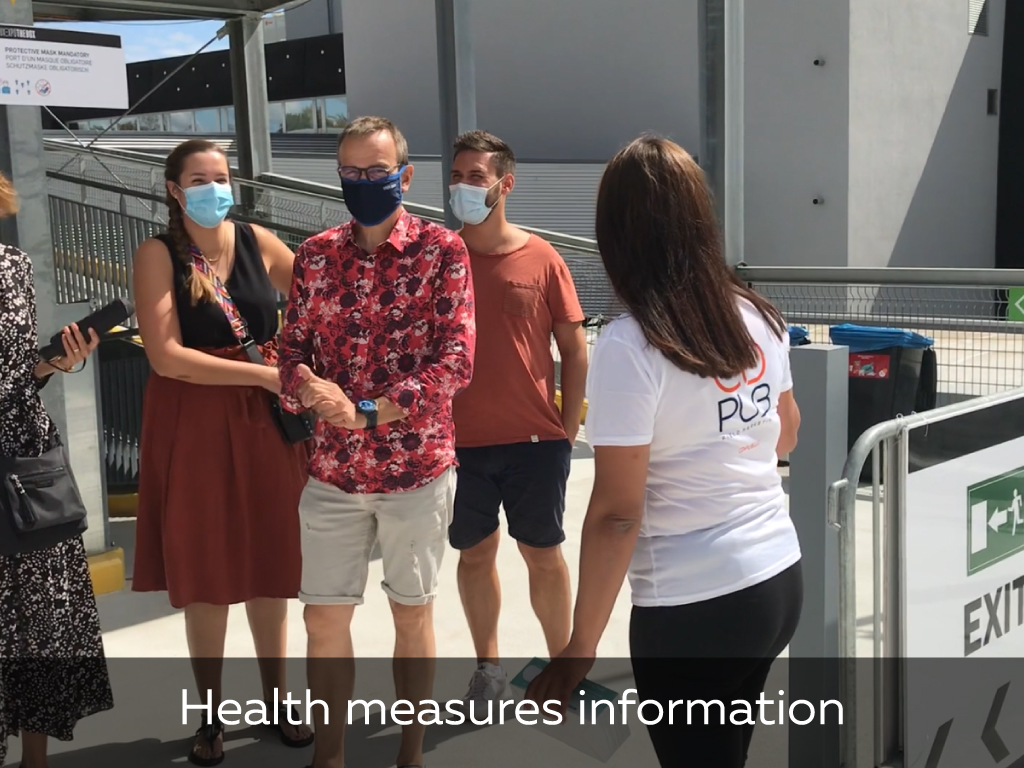 There you have it, you now know what you can gain from outsourcing your "Health and Safety" reception services : time savings, quality of service, brand image… and above all, protect your customers or daily visitors !
And if you need a professional to accompany you, let us know .
Benjamin
My name is Benjamin Kleinhentz, and I'm the communications manager for CD Pub. A question ? Here is my email: benjamin@cdpub.lu