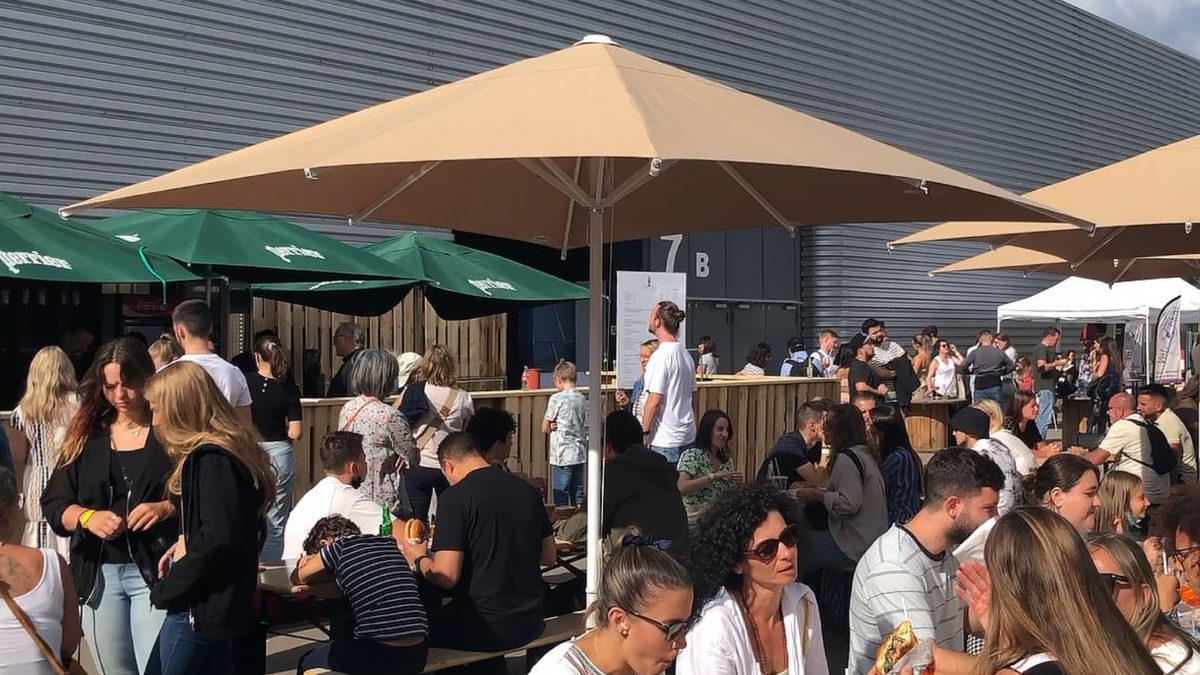 Guarantee the success of your events with CD PUB ! [Communication – Street Marketing – Hostesses]
Organizing your professional event is not easy and it takes time! There will always be unforeseen and contingencies, however you can limit surprises by going through specialized service providers.
Once you have determined the purpose, the format of the event, its budget, the place, the date… it will be necessary to plan its promotion , ie. communicate to make it known and then think about its realization in great detail on D-Day.
It is on these 2 aspects that CD PUB can offer you its services and provide you with its expertise to ensure the success of your event.
Promotion of your event
To publicize your event and ensure you have a high participation rate CD PUB offers a range of services for this purpose:
– Telephone follow-up
Often neglected or even ignored, the telephone follow-up is nevertheless the ideal solution to make profitable your marketing and commercial operations (corporate events, promotional offers, VIP sales …)
To ensure the success of your events and to have a high participation rate, it is essential to carry out a telephone follow-up with your prospects or guests. And the telephone is the ideal tool for this kind of mission, because it allows to have an instant response from the interlocutor like mailings or postal letters.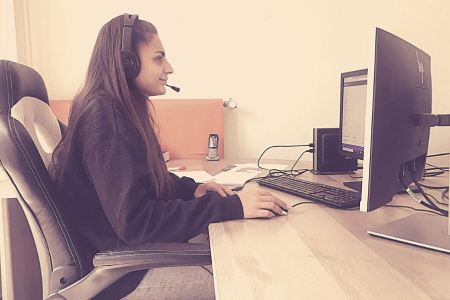 The persuasive force and the arguments of our well-briefed teleoperators will be a real asset in convincing guests to attend your various events (trade fair, evening, cocktail, seminar, dinner, conference, etc.).
– Communication supports
Print : From small format (flyers, brochures, posters), to large format (rollup, beach flag, promotional counters), we are able to meet all your printing and POS media needs for your event.
Digital : We also have the possibility of developing mobile applications, landing page (internet page), various forms … in connection with your event.
Goodies : Because they go hand in hand with the enhancement of your promotional actions or events, CD Pub offers a wide range of promotional items or goodies personalized with your image. Loyalty guaranteed!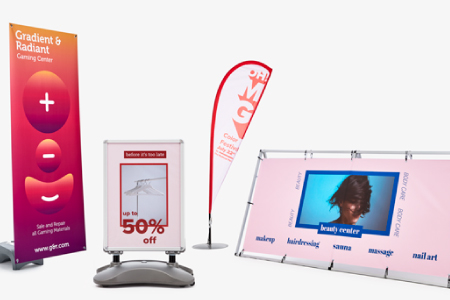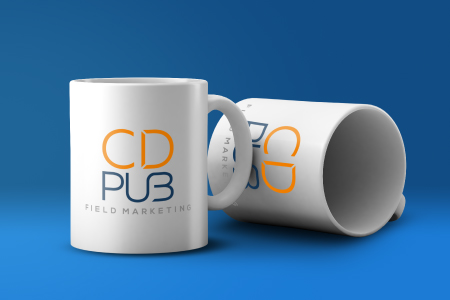 – Street Marketing
Mobile display : Mobile display consists of placing advertising visuals on vehicles, here in this case towed by a bicycle. The advantage of this communication medium is to be able to target individuals according to a geographic sector . This innovative mobile display formatoffers exceptional visibility because the circuits are designed to cover areas with high pedestrian and road traffic (CSR policy: NO CO2).
Flyering and triporteur : Our company offers support for your distribution campaigns.
• The production of your leaflets, flyers, communication media
• The creation of a campaign around your project
• Printing and distribution via our teams
Today we can offer you several services that combine with this activity.
For example: The realization of a scooter in the colors of your campaign with the installation of hostesses.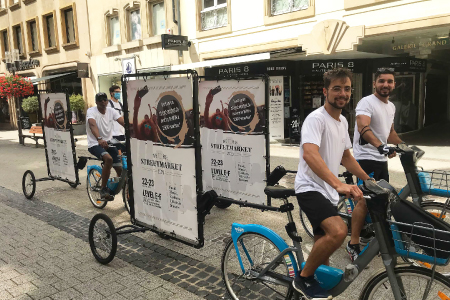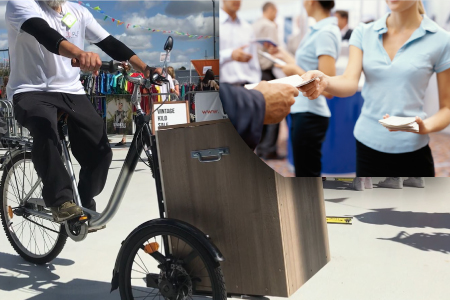 Le grand Journal : It is a very original and high impact street marketing medium . Giant magazines or giant newspapers are panels entirely personalized with your advertising message with which we provide our hosts and hostesses in areas with heavy pedestrian traffic. They pretend to read them as if they were real maxi newspapers! The effect is striking and calls out to passers-by.
The mascot : The mascot is an excellent advertising tool: it promotes your activity or your event in a fun and original way . As a personalized marketing tool, the bespoke mascot conveys your brand image like never before. Thanks to it, your customers automatically associate your business with a key visual.
Beach Flag backpack : The beach flag backpack is a real visual communication tool . You will immediately be seduced by the idea of ​​usefulness and immediate impact of the beach flag backpack. The beach flag backpack is not reserved for any particular advertising: any business or boutique, any business or professional group may be interested in this type of printed communication.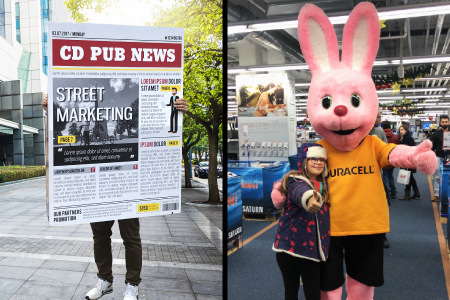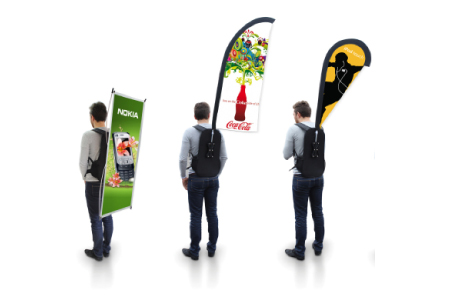 D-Day: Welcoming and managing visitors
The first impression conveyed by reception staff at a professional event represents the brand image of the company . Many have understood this well, considering that a receptionist is a real "showcase" for the company. This is part of a commercial and communication strategy , in particular to generate interest and retain customers.
There are many opportunities to call on a host or hostess: fairs, exhibitions, inaugurations, launch of a new product or service, open days, contests, awards ceremonies …
Aware that the hostesses play a key role in the success of a professional event, CD PUB has specialized in recruiting hosts and hostesses on the whole territory of Luxembourg . The agency understood that it was not enough to place a presentable, elegant and well-groomed hostess, but that it was also necessary to ensure that the reception and speech techniques were well mastered.
In order to ensure the skills of the hostesses made available, CD PUB carries out a strict recruitment of its staff and offers you a selection of profiles in line with your event. We prioritize quality by offering you a tailor-made offer !
In fact, in addition to their welcoming role, hostesses are often entrusted with specific tasks for which they must be trained: checking invitations, issuing badges, room placement, orientation, changing room management, service. valet parking, contact details, gift giving … and more recently distribution of gel / masks or even control of health passes …
In order to guarantee the success of your event, CD PUB monitors your project from your request to the debriefing thanks to constant proximity to the field and our staff . We attach great importance to the professionalism of our hostesses and their main objective will be to put the visitors of the day at ease upon their arrival by a friendly and irreproachable welcome.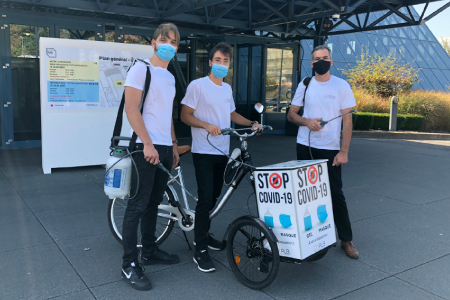 And if you need a professional to accompany you, let us know.
Benjamin
My name is Benjamin Kleinhentz, and I'm the communications manager for CD Pub. A question ? Here is my email: benjamin@cdpub.lu