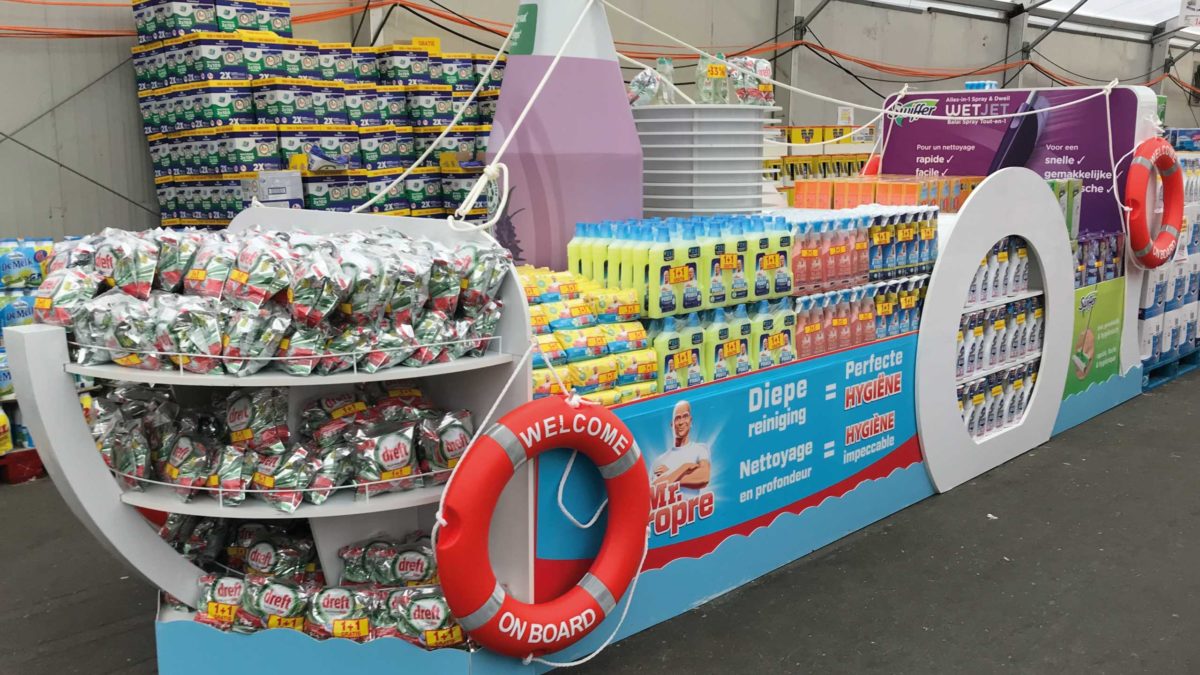 A look back at some brand activations by CD PUB…
Activating a brand means making it known to the general public, increasing its notoriety and provoking a commitment on the part of the shopper , that is to say triggering an act of purchase .
To trigger this act of purchase, several actions can be initiated with the aim of giving the consumer a real experience , in short appealing to his emotions: animations with demonstrations/tastings at the point of sale, sampling, promotions, contests, etc.
Brand activation can take several forms, for example through customer/consumer events, through promotional tours, street marketing actions or even through operations on social media (digital activation).
Throwback to some brand activations by CD PUB!
The "Boat Home Care" by Procter & Gamble
A magnificent promotional highlight for the Dreft, Antikal, Ariel, Swiffer and Mr Propre brands… A dramatization that leaves no one indifferent! Guaranteed "wow" effect…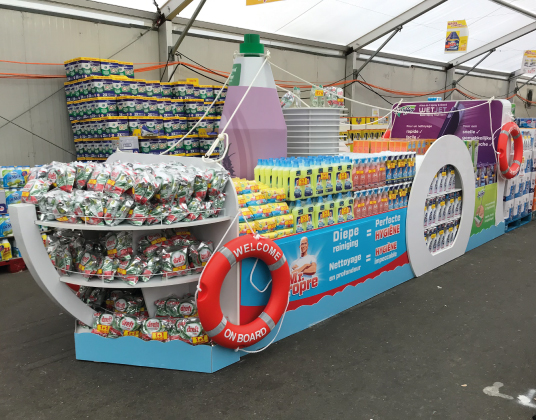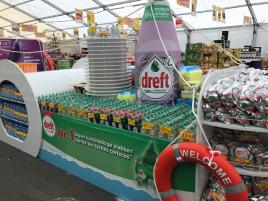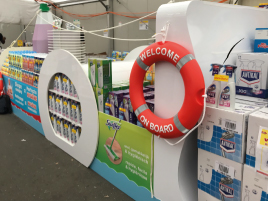 "The Health Wagon" by Grosbusch
An atypical animation in this "Fruit Truck" in the colors of the "Grosbusch" brand, to offer the public present delicious pre-packaged fruit shakers…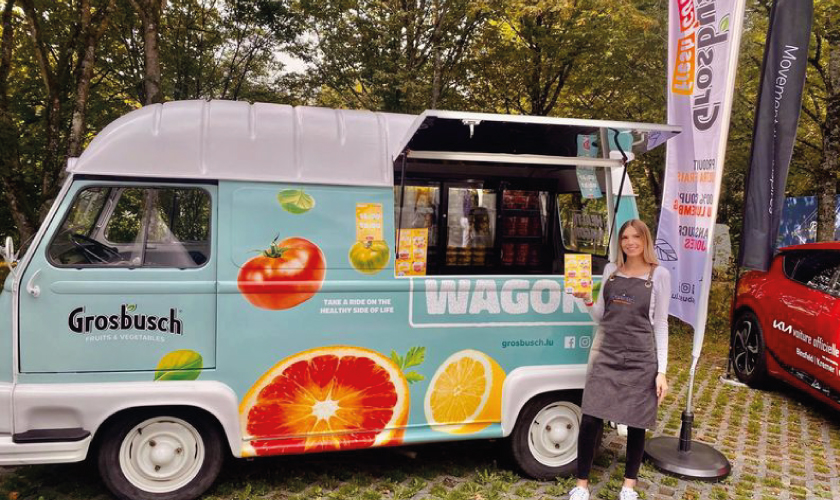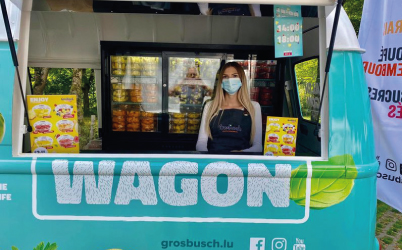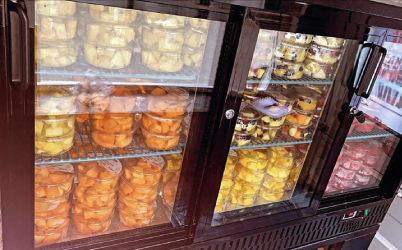 Moulins de Kleinbettingen : an action for the benefit of the Luxembourg red cross
For one week, each Luxembourg resident received a packet of LE MOULIN Spaghetti free of charge in their mailbox. This action, as unusual as it is unprecedented, for the benefit of the Luxembourg Red Cross, aims to "encourage each household to support the eight social grocery stores spread throughout the country allowing people in precarious situations to feed themselves with local products and healthy".
The recipients of the package of pasta were invited to relay the action by posting a photo on social networks and for each photo posted, the Moulins de Kleinbettingen undertook to donate a package of pasta to the Red Cross. An original and solidarity initiative relayed in store by our host with tasting of small cakes.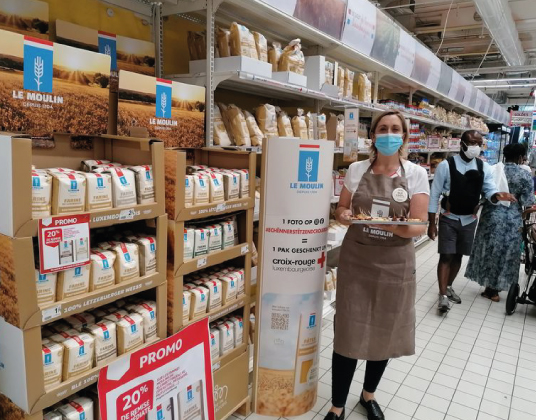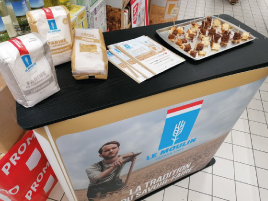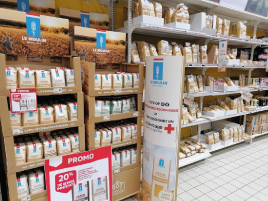 Promotion of the event "The Box Street Market" organized by Luxexpo The Box
This is a brand activation in the context of an event , here in this case a particular context since it was the first edition of a new event completely redesigned by Luxexpo for the resumption of post-lockdown events in Luxembourg (such as an outdoor market). Street marketing and in particular mobile display has become one of the solutions to promote this event by criss-crossing the streets of Luxembourg-City with our 3 "advertising bikes" and capturing the attention of as many passers-by as possible with the possibility of winning exclusive vouchers of €250, €150 or €100.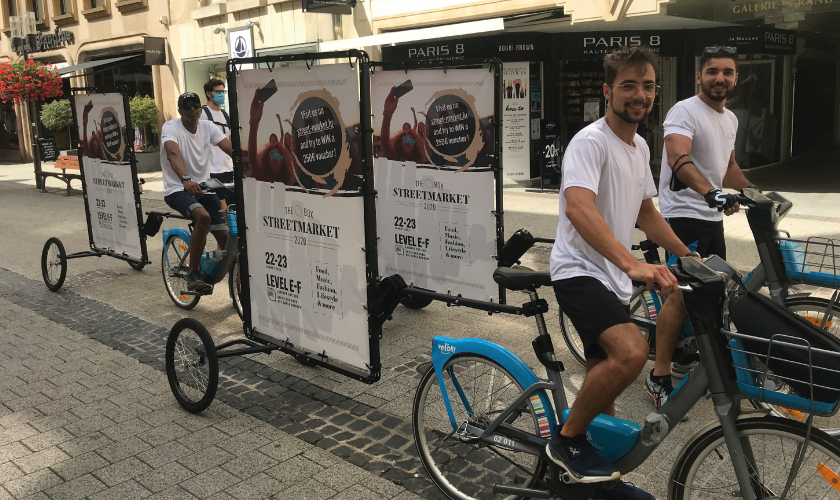 And if you need a professional to accompany you, let us know .
Benjamin
My name is Benjamin Kleinhentz, and I'm the communications manager for CD Pub. A question ? Here is my email: benjamin@cdpub.lu