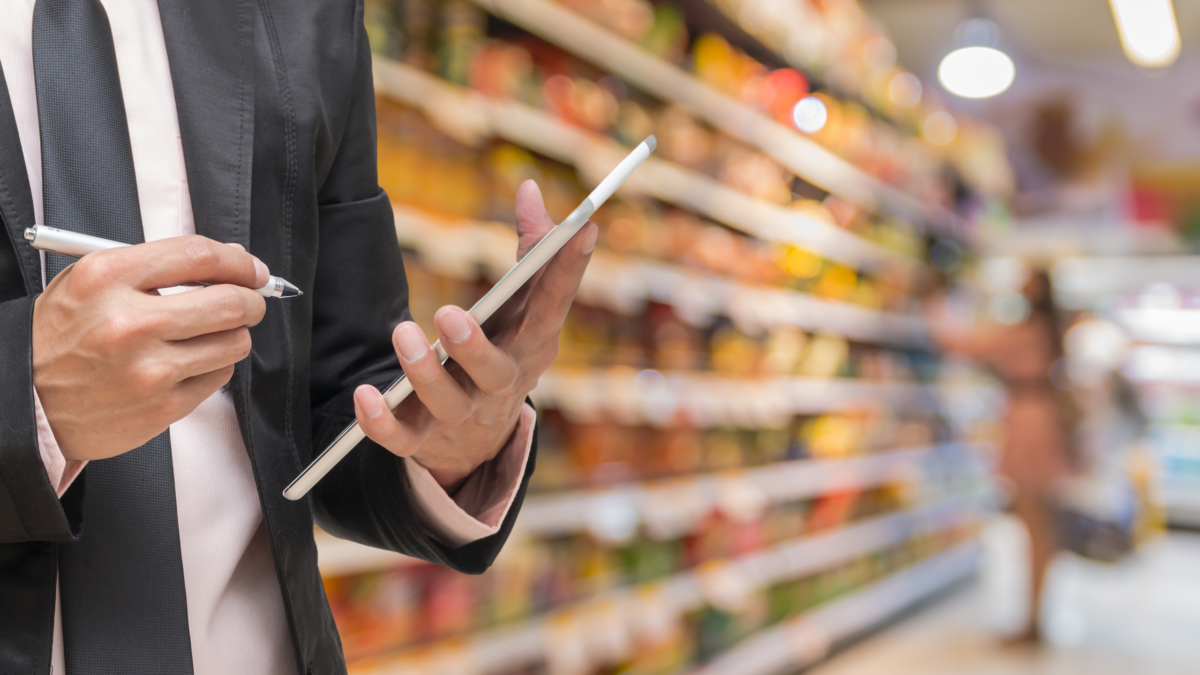 Supplementary sales force : a post-containment solution for supermarket chains and brands
A big building site to come in the retail chains !
Indeed, since the beginning of the health crisis it was necessary to prepare for the most urgent, the brands and suppliers have therefore focused on supplying the 20/80.
Result ? Today a big mess in the shelves and news put on stand by or postponed over time.
The deconfinement marks the beginning of the reconstruction! But this return to "normal" could be long and tedious.
Solution : The additional sales force via a specialized partner !
What exactly is a supplementary sales force?
Also called "commando" sales force in jargon, the supplementary sales force consists of punctually strengthening your internal sales force, especially during peaks of activity or when human resources are running out (salespeople, brand representatives, etc.).
Conversely, for open-ended assignments, your service provider may offer you a "permanent" sales force (You can have a look here for more information).
The advantages of the post-containment supplementary sales force
Save time and reactivity ! These are the 2 main advantages of outsourcing your sales force in this next period of deconfinement and reconstruction.
But to do it optimally and efficiently, it will be wise to go through a specialized service provider who masters the codes and practices of mass distribution (eg partnership between CD PUB and the Luxembourg brand "Cactus" since 2002). Your service provider then acts as a real customer-store interface to ensure efficiency and better monitoring of your actions.
If you still have doubts, here are some convincing arguments :
GAIN FOR BRANDS
⭐ TIME SAVING : Ensure coverage of points of sale not visited
⭐ BESPOKE : Choose the salesperson at your convenience, your service provider will take care of everything ! (adapted hourly contract, vehicle leasing, telephone / tablet, meal voucher, commissions on turnover…)
⭐ ADAPTABILITY : Make up for the lack of staff (sick leave, childcare) with support in the new health and preventive measures linked to the current crisis.
⭐ FIELD PRESENCE: Strengthen relationships with store / department managers by optimizing your presence in the field. In fact, the stores are waiting for support from brands for the reconstruction of product ranges. You will thus retain the store / brand and thus strengthen your brand image!
⭐ REPORTING / MONITORING:
Make sure that your service provider has tools for monitoring and measuring your actions in the store. At CD PUB we provide you with an application giving you access to the full report of your operation (detailed report, questionnaire with improvement tracks, photo report…)
GAIN FOR STORES / SIGNS
⭐ TIME SAVING :
It will be appreciable for department heads to have a "little help" from their suppliers to speed up the reconstruction of shelf space in stores: ordering, inventory management, shelf layout…
⭐ REACTIVITY :
Updating the assortment of product ranges by brand: referencing of new products, dereferencing, updating of planograms, etc.
⭐ PROFITABILITY :
What could be more frustrating for the consumer than finding yourself in front of a messy department, without novelties, with many breaks. This creates a shortfall for the store and the brand! The presence of sales representatives on the ground will precisely aim to make up for this loss of profitability.
Possible missions :
💪 Linear surveys: inventory (presence, DN / DV)
💪 References of new products
💪 Management of restocking and product stocks (placing orders)
💪 Implementation of marketing operations
💪 Maintaining and / or widening the linear portion
Some figures: (of our actions in stores)



The final objective is to accelerate the reconstruction of your ranges while optimizing the visibility of your offers.
In parallel, it will also be wise to ask your service provider for merchandising actions in order to update your planograms.
Note : The additional sales force concerns all sectors of activity and all types of companies (SMEs, very small businesses, artisans, large accounts, etc.) wishing to develop their turnover.
Now you know what it can do for you to outsource your sales force during this period of reconstruction: saving time, reactivity and strengthening your brand image !
And if you need a professional to support you in your operations, let us know.
Benjamin
My name is Benjamin Kleinhentz, and I'm the communications manager for CD Pub. A question ? Here is my email: benjamin@cdpub.lu