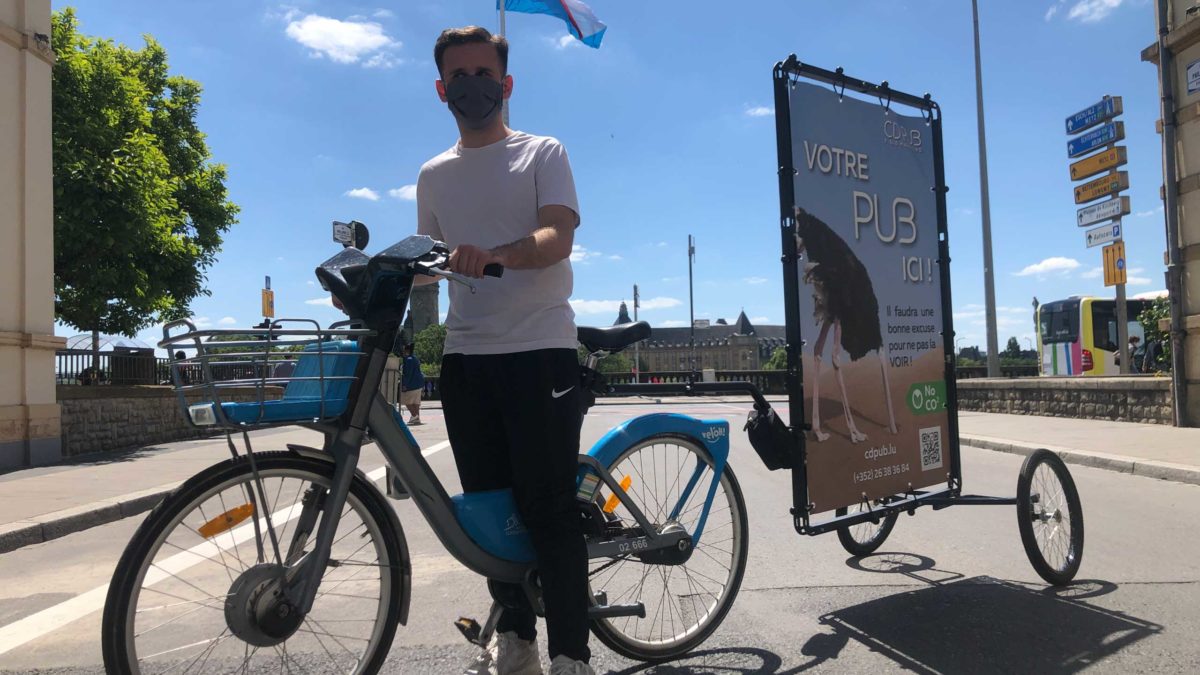 "Le Vélo Pub": For FUN and ECO-RESPONSIBLE communication in the Grand Duchy!🚲🌍🇱🇺
The beautiful days are back, the terraces of cafes and restaurants welcome the public once again … it is pleasant to stroll in the pedestrian streets of Luxembourg-city!
And why not take advantage of this excitement to make yourself VISIBLE ? And add value to your BRAND IMAGE ?
"LE VÉLO PUB" is THE COMMUNICATION SUPPORT you need!
Why "the Vélo Pub"?
✅ Eco-responsible : 100% ecological, no CO2 emissions. Communicate your environmental values ​​to your prospects and customers. We then speak of an Eco-responsible company with a commitment to a CSR policy (Corporate Social Responsibility)
✅ Fun and original : this communication medium does not leave you indifferent. Your brand will be remembered more easily and for longer and you will convey the image of an enterprising, dynamic and modern company (Sympathy Capital)
✅ Visibility ++ : the circuits are designed to cover areas with high pedestrian and road traffic. Communicate your message as close as possible to your target in defined catchment areas (city centers, pedestrian areas, business districts, major intersections, universities, various events, etc.)
✅ In tune with the times : in line with government measures to develop soft mobility
✅ 100% social distancing: QR Code and visible from afar thanks to its mobility and format
The possibilities of the "VÉLO PUB" are numerous:
✅ Concerns any type of activity
✅ Circulates almost everywhere
✅ Vehicle any type of advertising message (service, product, event, etc.)
✅ 1, 2 or 3 bikes to maximize the "buzz" effect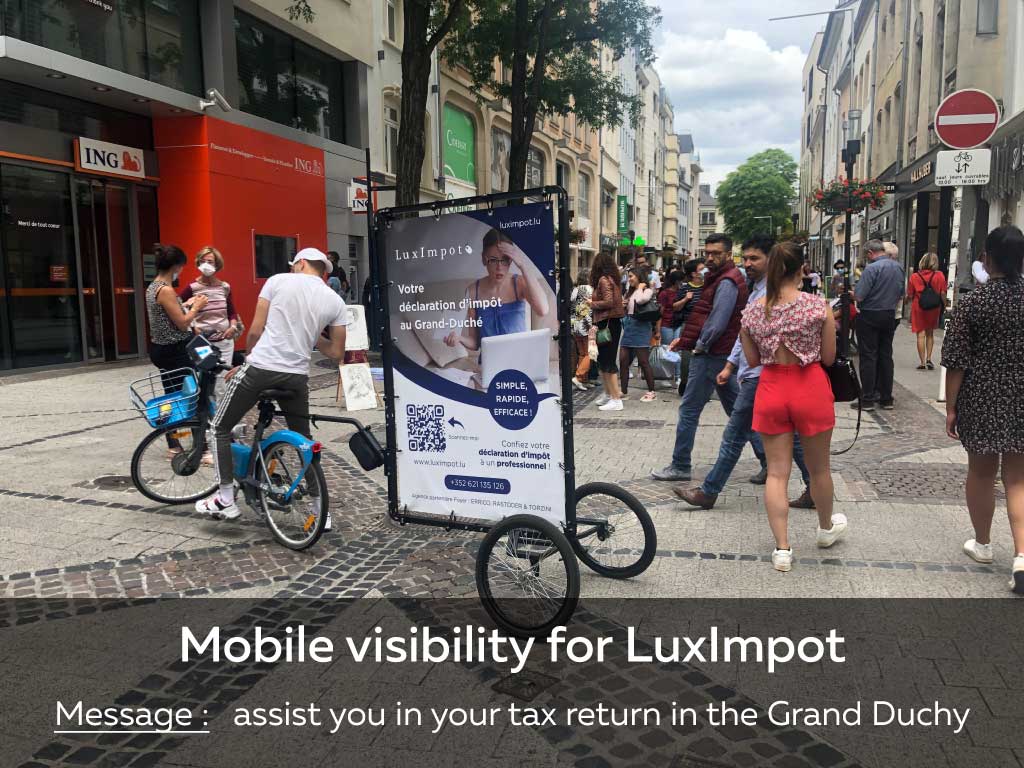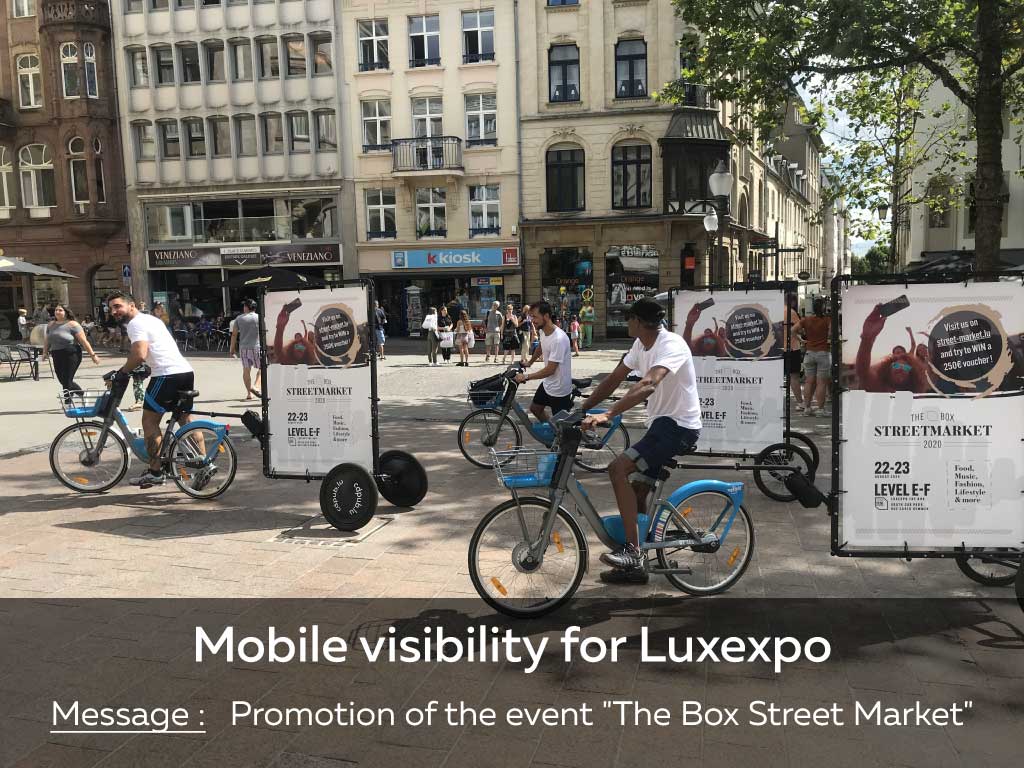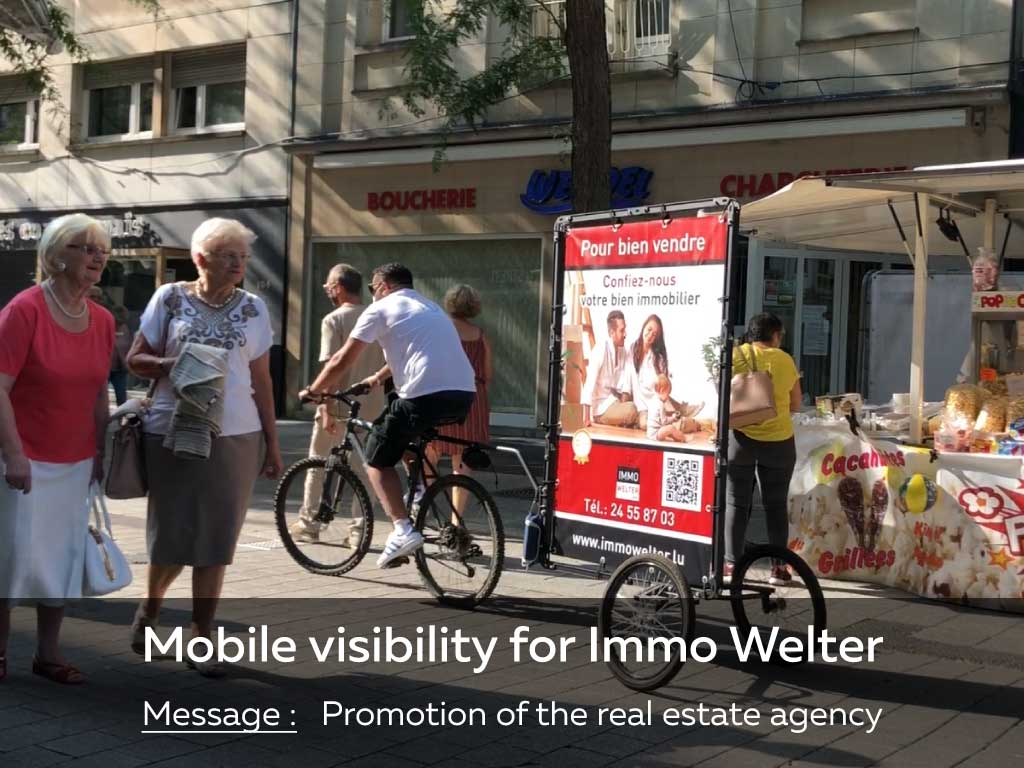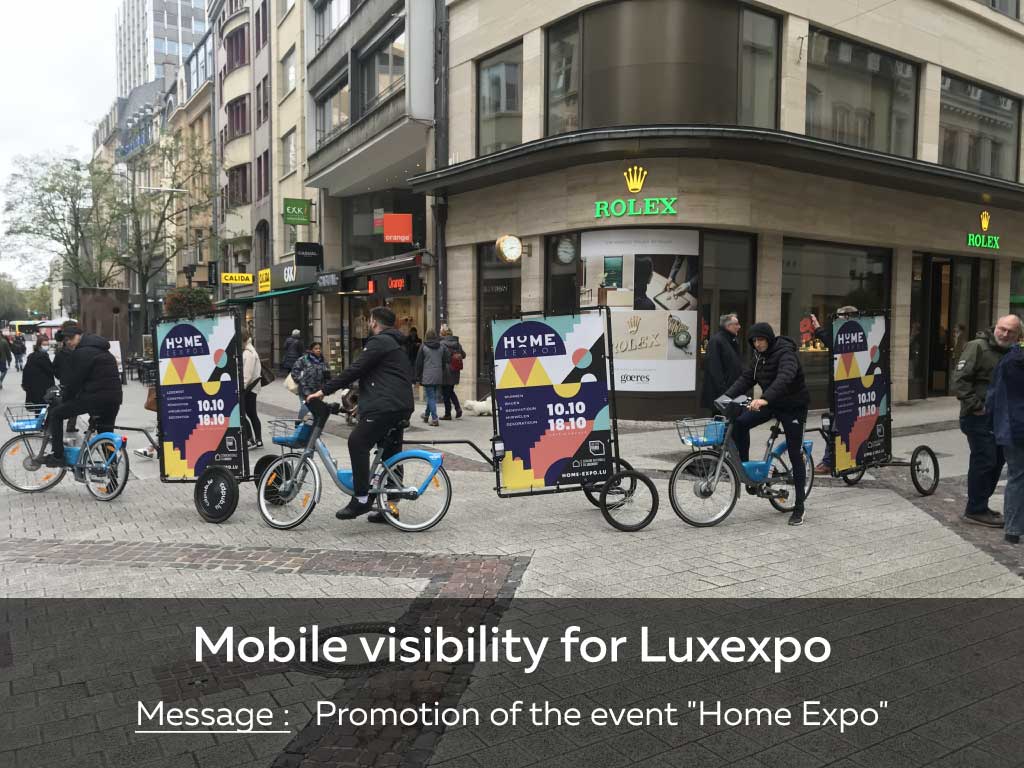 Do you want more visibility and make an impression? Promote your brand image? Then let us know .
Benjamin
My name is Benjamin Kleinhentz, and I'm the communications manager for CD Pub. A question ? Here is my email: benjamin@cdpub.lu