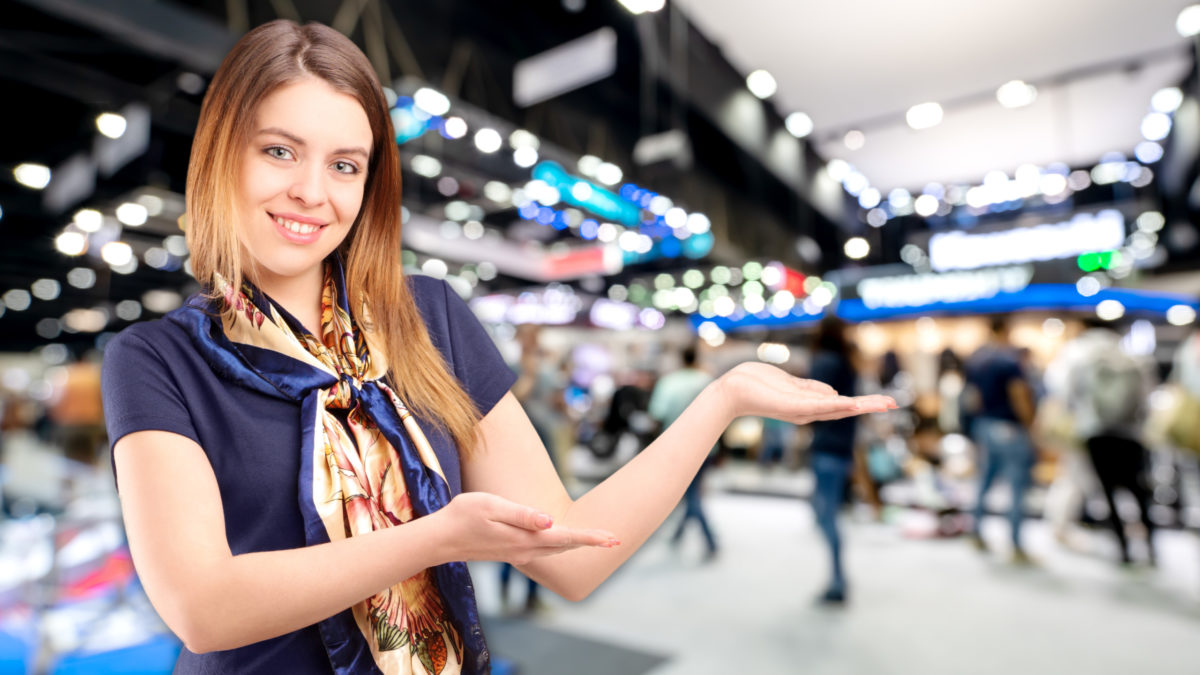 Hostesses & Hospitality Hosts: enhance your brand image during your professional events !
The first impression conveyed by reception staff at a professional event represents the brand image of the company . Many have understood this well, considering that a receptionist is a real "showcase" for the company. This is part of a commercial and communication strategy , in particular to generate interest and retain customers.
Indeed, this is a key position because they are the first contacts with visitors and therefore the hostesses and hosts are positioned in strategic places : reception, entrance, hall, cloakroom, checkout, stand, Pop- Up stores (ephemeral stores) …
And the mission of hostesses & reception hosts is not limited to simple figuration, on the contrary! Hospitality jobs require certain essential skills and aptitudes .
Why a hostess for your events ? What is its role and missions ? and finally what are the essential qualities for this position ?
Why a hostess for your events ?
Calling on professional hostesses and hosts optimizes the success of your event.
Going through a specialized service provider will be wise to free up your time and devote yourself to your core business . Indeed, organizing your professional event is a very time-consuming task, so if you have the opportunity to free yourself from the constraints of recruiting, it will already be one less weight !
In addition, you will be guaranteed to have quality staff ! You will thus convey the image of a professional company that takes care of its customers / prospects.
Another advantage and not the least of outsourcing your hosting services, is to be able to take full advantage of your event and its guests, which is not necessarily the case if you put internal staff that you have to supervise: significant peace of mind !
There are many opportunities to call on host hosts: fairs, exhibitions, inaugurations, launch of a new product or service, open days, contests, anniversary, awards ceremony, etc.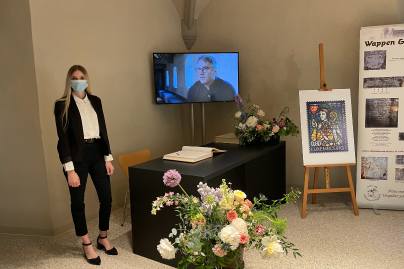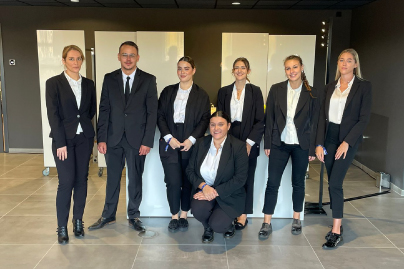 The missions of a hostesses
The hostess must be versatile , her missions are diverse and varied and even extended since the health crisis:
Welcoming your customers or guests
Information / information
Orientation
Locker room management
Control of invitations, delivery of badges
Listing score, indoor placement
Delivery of goodies bags or brochures
Driver and valet services
Table service
and since the health crisis, the receptionist has been assigned additional missions :
CovidCheck
Maintaining physical distancing
Hand disinfection
Distribution of masks
Health measures information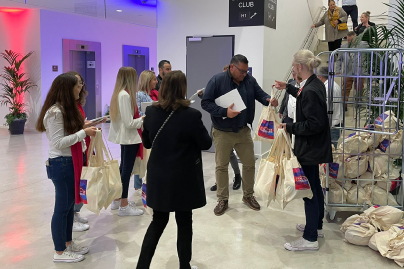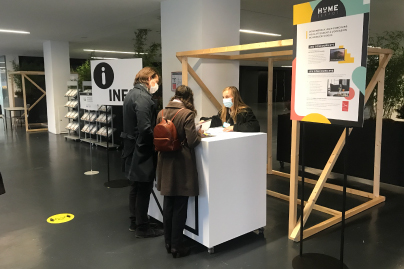 The qualities of a hostess
✔ An irreproachable presentation : he / she represents the brand image of the company, as such an impeccable presentation is required (discreet make-up, hair tied back, specific dress code, etc.)
✔ Courtesy and diplomacy : even if the visitor is difficult, it will take patience and respect. Once again it is the image of the company that is at stake. In this profession it is important to like human contact and to have good interpersonal skills.
✔ Good speech : listening and knowing how to express yourself perfectly is essential in this profession to make yourself understood and meet the needs of daily visitors … and speaking several languages ​​is essential in Luxembourg.
✔ Responsive and dynamic : anticipating the needs and requests of interlocutors, you have to be pro-active !
✔ Discretion and reliability : in this profession you have to know how to juggle discretion (behavior and physical presentation) and availability. Show coolness in all circumstances !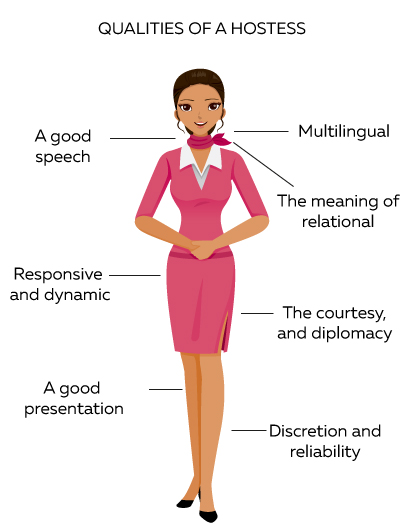 The choice of service provider: a crucial choice !
We have seen previously that outsourcing your reception can be a wise choice. Indeed, the role of your service provider will be to support and advise you at each stage of the organization of your projects. Simply ask him for his "process"…
Below is a small checklist of "good practices" :
A single point of contact who will be able to adapt and meet your needs
Personalized support with a tailor-made offer for each of your events
Targeted recruitment focusing more on quality than quantity
Appropriate training for the teams in place (knowledge of the company and its products / services and the objective of the event)
Field supervision to anticipate unforeseen events and contingencies and to listen to customer needs
A follow-up of your project from your request to the debriefing.
Before each mission or public event, a briefing should be carried out with the teams :
Reminder of each person's role
Dress code : outfits and equipment bearing the image of your company or the event for better identification
Identification of the premises, the environment to familiarize yourself with the directions of movement.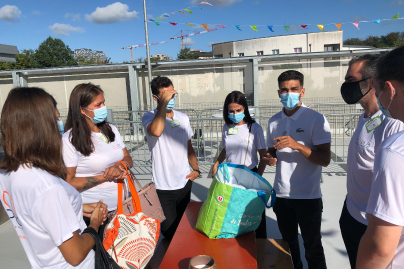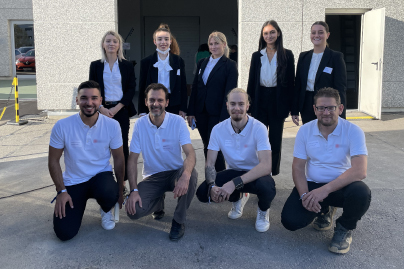 There you have it, you now know the advantages of outsourcing its reception for your events: brand image, professionalism, time saving, peace of mind and cost control.
And if you need a professional to accompany you, let us know.
Benjamin
My name is Benjamin Kleinhentz, and I'm the communications manager for CD Pub. A question ? Here is my email: benjamin@cdpub.lu