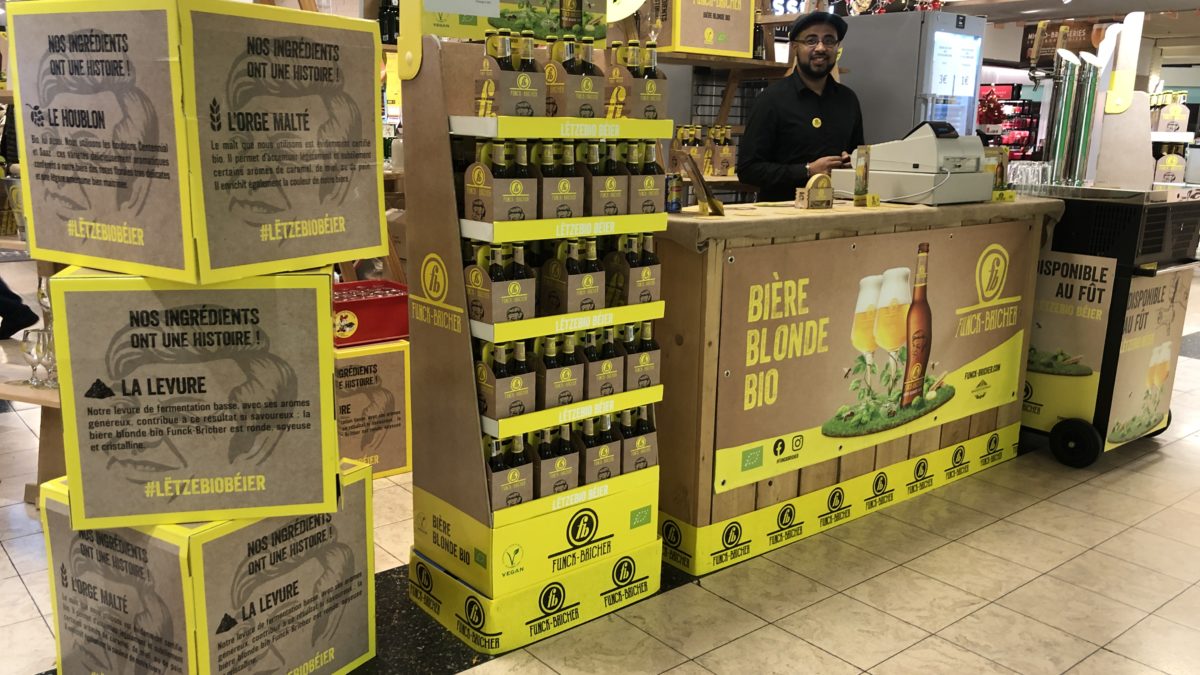 8 tips for successful sales promotion
Commercial animation consists in promoting a product , a brand, a service at points of sale (mass distribution, specialized stores or department stores) or even fairs or shows in order to make oneself known – but above all to trigger an act of purchase from potential customers.
This Brand Activation operation can take different forms:
sales advice;
tasting;
demonstration;
sampling;
couponing;
competition;
pop-up store (shop in shop).
But to be sure to have an attractive stand and above all to make your investment profitable, follow our 8 pro tips:
# 1 The location
If you are carrying out a promotional campaign in supermarkets, your stand must be near the department where the rest of the product range is located – yes, it is essential to encourage additional purchases. You will also need to make sure that this stand is clearly visible: give priority to high-traffic aisles.
For an animation in fair or show, the best locations are most of the time subject to higher prices … It's up to you to calculate if this advantage is profitable, but above all, take it in advance!
# 2 An attractive stand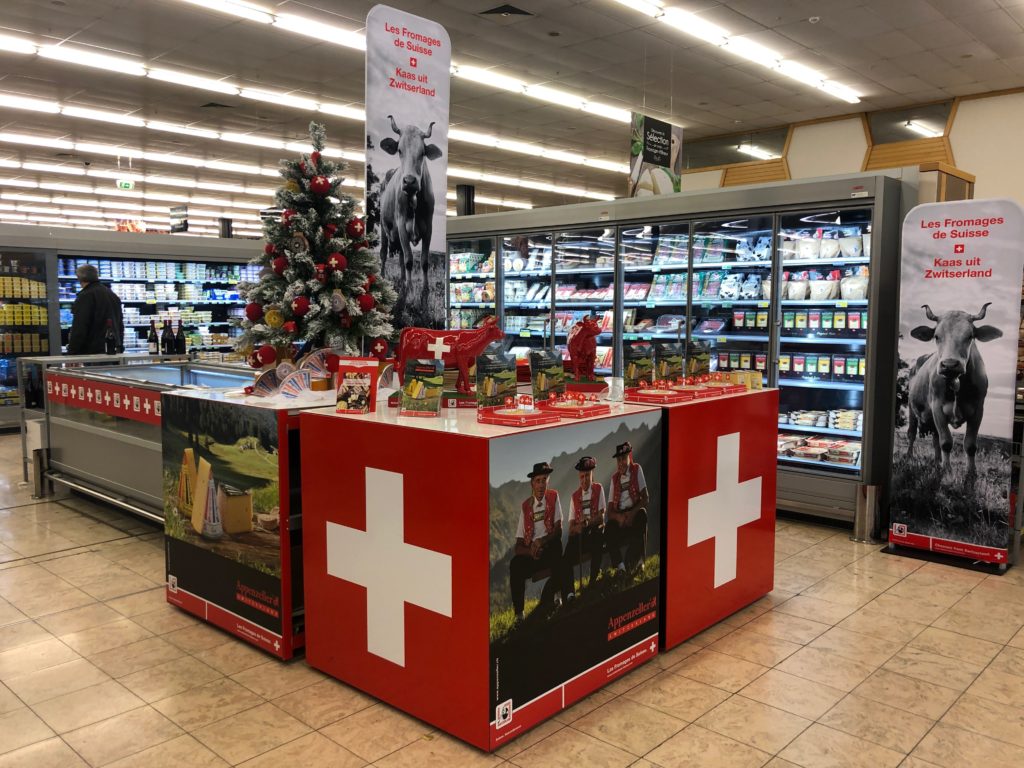 The dramatization is an ally for your sales! A neat promotional counter will therefore be an excellent solution to capture consumers and attract maximum attention. What does neat mean? You have to create a shopping atmosphere with colors, light, display, POS – while conveying a clear and visible message (brand, promotion, etc.).
# 3 Briefed animators
Whatever the scope of your operation, you will need adequate personnel:
trained in sales techniques and in particular on product technicality and sales pitch;
with personalized clothing for your brand (apron, cap, scarf, etc.)
involved , smiling, persuasive, in short who demonstrate the best qualities to best represent your product or service. They must be true brand ambassadors!
multilingual , if your action takes place in a multilingual or border area.
# 4 Unique promotions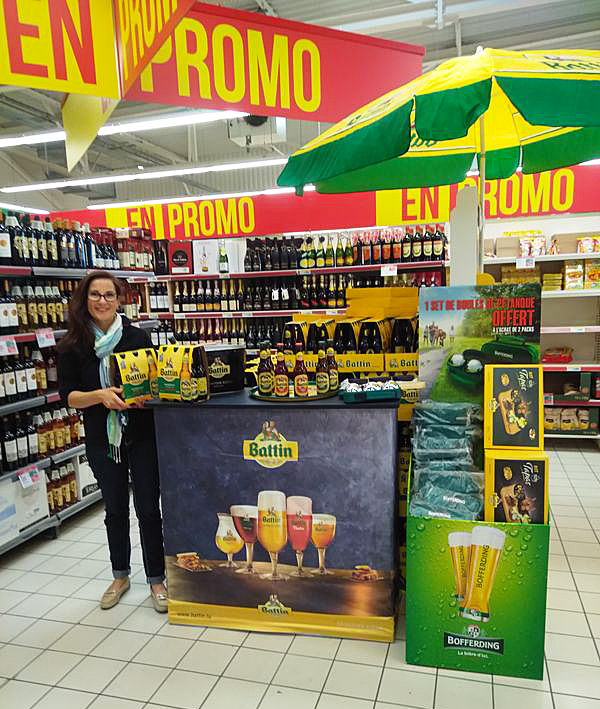 To attract the consumer, you will have to offer special offers : always on the lookout for a good deal, they will be receptive to price reductions, couponing , sale at cost price, sale by lot, sales, etc.
# 5 The contests
To not only offer tariff operations, play on the other sensitive chord: making people win something. Contests, sweepstakes, various gifts are a great way to attract consumers to the point of sale. In return, plan to have them fill out a questionnaire in order to feed your database and better understand their behavior.
# 6 Tastings or demonstrations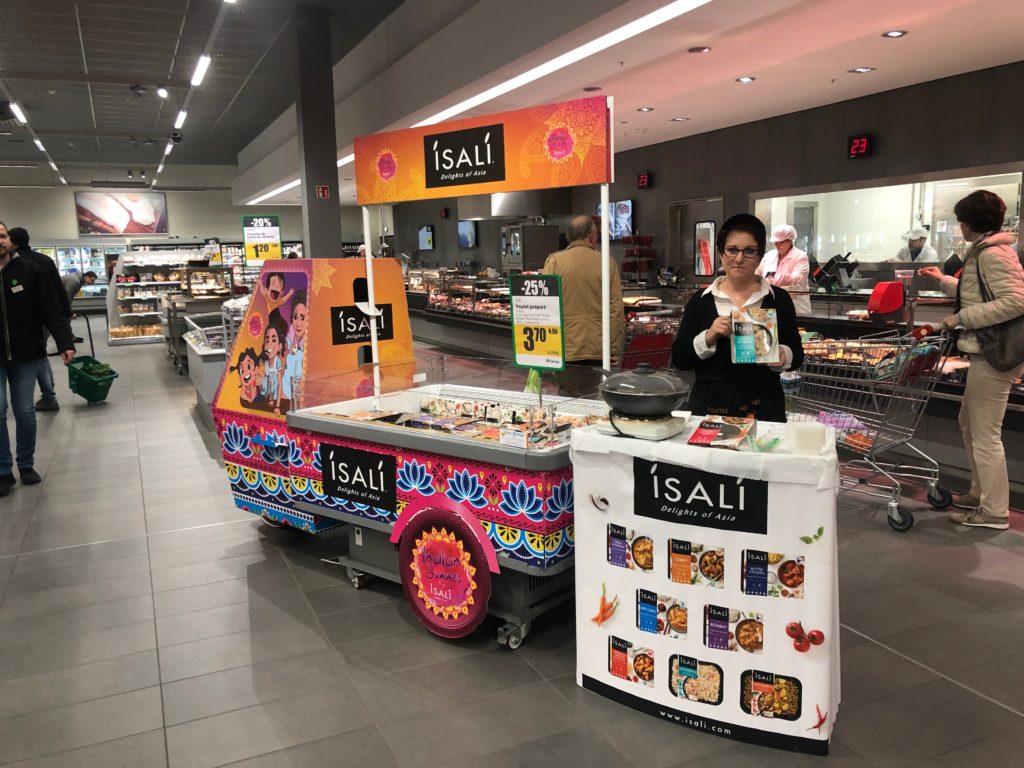 Try, taste, touch, smell … Your future customers like to be advised and even entertained. Allowing them to taste or try will set you apart from online shopping platforms. Commercial animation responds to this need for point-of-sale experience , when the consumer becomes an experience shopper . A customer who sees with his own eyes the operation of a product or who tastes it, will no longer doubt your arguments. And will quickly decide to buy.
# 7 Digital as a spokesperson
To create buzz around your operation, consider communicating on your different web channels (blogs, social networks, newsletter …) – both upstream prior to the operation (to attract consumers in stores) but also after the operation (to discuss with people who have reported their presence on site). The idea is there not to have an isolated event, but to link this operation to your marketing strategy (to always improve customer loyalty). For good operational marketing tips, take a look here .
# 8 Advertising items
Goodies can be seen very often at fairs or exhibitions. However, even in supermarkets, personalized advertising objects have an important role to play in your brand image. For the advertising object to be effective, it must of course be in your colors, and relevant to your brand, to your products. It is an excellent means of communication if it is original and useful, and its lifespan far exceeds that of a prospectus.
Now you are ready to conduct effective business operations! And if you need a professional to support you in your success, let us know .
Benjamin
My name is Benjamin Kleinhentz, and I'm the communications manager for CD Pub. A question ? Here is my email: benjamin@cdpub.lu